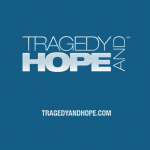 Re-posted from the amazing Tragedy and Hope Community, my favorite source for alternative thought and information in the world. Please check it out, sign up, participate, and support today!
TragedyAndHope.ning.com/group/t-h-media-mail-archive/forum/topics/tragedy-and-hope-media-mail-this-week-s-publications-10-11-2015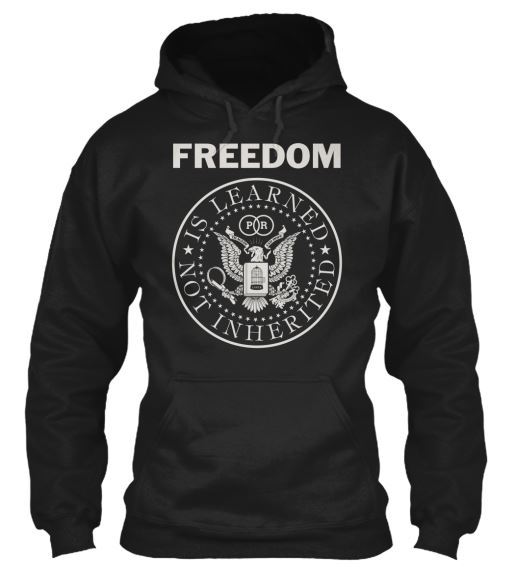 Tragedy and Hope:
(Audio) Peace Revolution episode 090: Habits of Freedom / Personal Protecti…
(Audio) Technocracy & Mass Surveillance / Richard Grove & Paul Verg…
(Video) Combatives: Personal Protection & Defense (Playlist)
(Video) Self Protection & Self Defense Playlist (Preview)
(Video) Patrick Wood Interview Playlist
(Audio) Carlos Morales – The Tools To Fight The State w/ Richard Grove
(Video) Anarchast Ep. 232 Richard Grove: Tragedy & Hope
(Video Playlist) PorcFest 2015
(Video) In Post-Production: John Loftus (7hrs)
For more updates/posts: Twitter.com/TragedyandHope
Recent productions published by independent media affiliates of T&H:
Corbett Report hosted by James Corbett:
(Video & Audio) James Corbett & James Evan Pilato: Activists Bombard NSA Outpost By Drone

(Article) The Corbett Report: The Trans-Pacific Partnership Negotiations Are Finished: Here's Wha… 
(Audio) The Corbett Report: interview #1097 – Ground Zero: Strong Cities and Global Goals
(Audio) The Corbett Report: interview #1096 – Jonathan Latham on GMO Concerns 
(Audio) The Corbett Report: Questions For Corbett #025: What Can We Do To Prepare?
(Audio) The Corbett Report: FLNWO #30 – The Prestige 
(Audio) The Corbett Report: The Well-Read Anarchist #009 – "What is Property?" by Pierre-Joseph Proudhon (complete audiobook)  
For more updates/posts: Twitter.com/CorbettReport
Declare Your Independence with Ernest Hancock:
(Video & Audio) Declare Your Independence: Rosa Koire interview with Ernest Hancock – PUBLISHER RECOMMENDED
(Video & Audio) Declare Your Independence: Richard Stallman – Rosa Koire
(Video & Audio) Declare Your Independence: Brian Stith, Alma Sommer – Dr. Phranq Tamburri = Trump Report – Kei…
(Video & Audio) Declare Your Independence: Vince Edwards – Alessandro Fusillo
(Video & Audio) Declare Your Independence: Roger Ver – Joel Skousen – Matt Lampert
For more updates/posts: Twitter.com/ErnestHancock
For more updates/posts: Twitter.com/FreedomsPhoenix
Free Domain Radio hosted by Stefan Molyneux:
(Video) Stefan Molyneux: Another Terrorist Attack? Spencer Stone Stabbed! – True News 
(Video) Stefan Molyneux: The Truth About Empire – and Western Colonialism 
(Video) Stefan Molyneux: The Martian: NASA, MARS and Matt Damon – Movie Review
(Video) Stefan Molyneux: Liberal Media Industrial Complex
(Video) Stefan Molyneux: More Criticism: The Truth About Bernie Sanders
(Video) Stefan Molyneux: IQ and Immigration – Jason Richwine and Stefan Molyneux 
(Video) Stefan Molyneux: The Death of Europe – European Migrant Crisis 
For more updates/posts: Twitter.com/StefanMolyneux
Media Monarchy by James Evan Pilato:
(Video & Audio) Media Monarchy: @TboltsProject: James Evan Pilato on MSM
(Audio) Media Monarchy: @PumpUpThaVolume: Episode #178 – CreeperWeed 
(Audio) Media Monarchy: @PumpUpThaVolume: Episode #177 – Avalanche
For more updates/posts: Twitter.com/MediaMonarchy
For more updates/posts: Twitter.com/PumpUpThaVolume
Meria Heller Show hosted by Meria Heller:
(Audio) Meria Heller Show: News of Planet of the Apes With Meria 
For more updates/posts: Twitter.com/MeriaHeller
Red Ice Radio hosted by Henrik Palmgren:
(Audio) Red Ice Radio: Colin Flaherty – The Untold Story of Black on White Crime – Hour 1 
For more updates/posts: Twitter.com/RedIceRadio
School Sucks Podcast hosted by Brett Veinotte:
(Audio) School Sucks episode #378: An Introduction To Self-Directed Learning and Living For Teens
(Audio) School Sucks episode #377: The Shift – A Casual Conversation With Julia Tourianski (2 of 2) 
For more updates/posts: Twitter.com/SchoolSucksShow
Our Interesting Times Podcast hosted by Timothy Kelly:
(Audio) Our Interesting Times: E. Michael Jones on his book The Slaughter of Cities
 
Choice Conversations Podcast hosted by Chris Stefanick:
(Audio) Choice Conversations episode #78: The Fall of Stefan Molyneux. There Will Be No Recovery. Part 1
(Audio) Choice Conversations episode #77: Talking Politics Using Non-Violent Communication with Walter Hendricks 
For more updates/posts: Twitter.com/ChoiceConvo 
WeAreChange hosted by Luke Rudkowski:  
(Video) Luke Rudkowski: Mysterious Death of Holistic Doctors Uncovered
(Video) Luke Rudkowski: The Verbal Jujitsu Guide To Hacking The Matrix  
Video) Luke Rudkowski: The End Of The U.S Empire Is Here  
(Video) Luke Rudkowski: U.S Government Shipping In Drugs For A Good Cause   
For more updates/posts: Twitter.com/Lukewearechange 
TheFreedomLine.com hosted by Adam Kokesh:
(Video) Adam Kokesh: How to threaten a cop with citizen's arrest  
For more updates/posts: Twitter.com/AdamKokesh