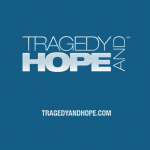 Re-posted from the amazing Tragedy and Hope Community, my favorite source for alternative thought and information in the world. Please check it out, sign up, participate, and support today!
TragedyAndHope.ning.com/group/t-h-media-mail-archive/forum/topics/tragedy-and-hope-media-mail-this-week-s-publications-09-13-2015
Tragedy and Hope:
(Video) Patrick Wood Interview Playlist (Parts 1-3)
(Audio) Carlos Morales – The Tools To Fight The State w/ Richard Grove
(Video) Anarchast Ep. 232 Richard Grove: Tragedy & Hope
(VIDEO PLAYLIST) PorcFest 2015
(Video) In Post-Production: John Loftus (7hr)
For more updates/posts: Twitter.com/TragedyandHope
Recent productions published by independent media affiliates of T&H:
Corbett Report hosted by James Corbett:
(Video & Audio) The Corbett Report: episode #308: 9/11 Trillions: Follow The Money
(Audio) The Corbett Report: interview #1088 – Black Op Radio: 9/11 Research 
(Video & Audio) James Corbett & James Evan Pilato: Study Shows 'Conspiracy Theory' Insult Losing Power 
(Audio) The Corbett Report: interview #1086 – James Corbett on the Battle for Your Mind 
(Audio) The Corbett Report: Questions For Corbett #024: Is The Anarchist Cookbook a Psyop?
(Audio) The Corbett Report: FLNWO #29 – A Portrait Of The Artist As A Young Man 
(Audio) The Corbett Report: The Well-Read Anarchist #007 – "That Property is Impossible" by Pierre-Joseph Proudhon – Chapter Five
For more updates/posts: Twitter.com/CorbettReport
Declare Your Independence with Ernest Hancock:
(Video & Audio) Declare Your Independence: Dave Hodges, Max Hernandez, Jeremiah Rounds, Neil Radimaker
(Video & Audio) Declare Your Independence: Stephen Lendman – Dr. Phranq Tamburri, NMD
(Video & Audio) Declare Your Independence: Jacob Hornberger – Chris Wischmeyer
(Video & Audio) Declare Your Independence: Arthur Kanegis – John Ferguson
For more updates/posts: Twitter.com/ErnestHancock
For more updates/posts: Twitter.com/FreedomsPhoenix
Free Domain Radio hosted by Stefan Molyneux:
(Video) Stefan Molyneux: From 8000 BC to 9/11 – A Brief History of Your Enslavement
(Video) Stefan Molyneux: The Importance of Failure: What Nobody Has Told You
(Video) Stefan Molyneux: Gene Wars: r/K Selection Theory – CLASSIFIED MATERIAL [P3]
(Video) Stefan Molyneux: The Origins of War in Child Abuse – Full Audiobook
For more updates/posts: Twitter.com/StefanMolyneux
Media Monarchy by James Evan Pilato:
(Video & Audio) Media Monarchy: @TboltsProject: James Evan Pilato on MSM
(Audio) Media Monarchy: @PumpUpThaVolume: Episode #174 – Fired Up 
For more updates/posts: Twitter.com/MediaMonarchy
For more updates/posts: Twitter.com/PumpUpThaVolume
Meria Heller Show hosted by Meria Heller:
(Audio) Meria Heller Show: Stars R Us 
For more updates/posts: Twitter.com/MeriaHeller
Red Ice Radio hosted by Henrik Palmgren:
(Audio) Red Ice Radio: David Yorkshire – Hour 1 – Mjolnir: Art of the Right
(Audio) Red Ice Radio: Karin Smith – The Real Story of South Africa 
For more updates/posts: Twitter.com/RedIceRadio
School Sucks Podcast hosted by Brett Veinotte:
(Audio) School Sucks episode #372: (Supplemental): Real Learning vs. Getting Schooled – with Kevin Gea…
For more updates/posts: Twitter.com/SchoolSucksShow
Our Interesting Times Podcast hosted by Timothy Kelly:
(Audio) Our Interesting Times: James Tracy on the CIA and the Media
(Audio) Our Interesting Times: Peter Klein on Financial Crimes, Psy-War and Mainstream Media Propa…
Choice Conversations Podcast hosted by Chris Stefanick:
(Audio) Choice Conversations episode #73: Complete Liberty Inside Out with Wes Bertrand 
For more updates/posts: Twitter.com/ChoiceConvo 
WeAreChange hosted by Luke Rudkowski:  
(Video) Luke Rudkowski: 14 Years Later, Uniting To Put Out The Fires of 9/11
For more updates/posts: Twitter.com/Lukewearechange 
TheFreedomLine.com hosted by Adam Kokesh:
(Video) Adam Kokesh: How to show your appreciation for government
For more updates/posts: Twitter.com/AdamKokesh