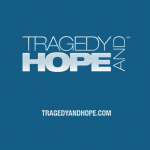 Re-posted from the amazing Tragedy and Hope Community, my favorite source for alternative thought and information in the world. Please check it out, sign up, participate, and support today!
TragedyAndHope.ning.com/group/t-h-media-mail-archive/forum/topics/tragedy-and-hope-media-mail-this-week-s-publications-11-21-2014
Tragedy and Hope:
(Audio) Peace Revolution episode 086: Common Sense for the 21st Century
(In Post-Production) T&H: Bill Binney Interview & Mark Passio's "Demystifying the Occult" seminar in editing stage
(Audio) T&H: Peace Revolution episode 085: The Future of Freedom & the History of Western Civilization

For more updates/posts: www.Twitter.com/TragedyandHope
Recent productions published by independent media affiliates of T&H:
Corbett Report hosted by James Corbett:
(Video) The Corbett Report; See You In Groningen!
(Audio) The Corbett Report; FLNWO #21 – Tora, Tora, Tora!
(Video & Audio) The Corbett Report; Episode #297 – China and the New World Order     
(Video, Audio & Transcript) The Corbett Report; Gladio B: Running Drugs and Laundering Money
(Video, Audio & Transcript) The Corbett Report; Sibel Edmonds Answers Your Questions on Gladio B  
(Video & Audio) James Corbett & James Evan Pilato – New World Next Week: Israeli Terrorists vs. Palestinian Rocks
(Video & Audio) The Corbett Report interview #968: The Asia-Pacific Perspective with Broc West "G20 Brisbane: Police State Lockdown Begins"
For more updates/posts: www.Twitter.com/CorbettReport
Declare Your Independence with Ernest Hancock:
(Video & Audio) Declare Your Independence with Ernest Hancock: Cody Wilson – David Wright
(Video & Audio) Declare Your Independence with Ernest Hancock: Donald Lungrin – Joel Skousen 
(Video & Audio) Declare Your Independence with Ernest Hancock: Tom Denham – Paul Puey
(Video & Audio) Declare Your Independence with Ernest Hancock: Paul Rosenberg – Chris Pacea 
For more updates/posts: www.Twitter.com/ErnestHancock 
For more updates/posts:  www.Twitter.com/FreedomsPhoenix
Free Domain Radio hosted by Stefan Molyneux:
(Video) Stefan Molyneux: The Fall of Germany. There Will Be No Economic Recovery
(Video) Stefan Molyneux: Death by Incentives: What Makes The World Go Round  
(Video) Stefan Molyneux: Magic is Madness: An Examination of Fantasy
(Video) Stefan Molyneux: The Truth About World War I: The Hidden History
For more updates/posts: www.Twitter.com/StefanMolyneux 
Gnostic Media Podcast hosted by Jan Irvin:
(Article) Gnostic Media – Entheogens: What's in a Name? The Untold History of Psychedelic Spi…
(Video & Audio) Gnostic Media episode #218: Kim and Dr. Dave Dortch interview, Pt. 2 – "Nightmare in Murrieta, CA"
For more updates/posts: www.Twitter.com/GnosticMedia
Media Monarchy by James Evan Pilato:
(Audio) Media Monarchy: Interview w/ Jay Dyer on 'Interstellar'
(Audio) Media Monarchy: @PumpUpThaVolume: Episode135 – How Many Ways  
For more updates/posts: www.Twitter.com/MediaMonarchy 
For more updates/posts: www.Twitter.com/PumpUpThaVolume 
Meria Heller Show hosted by Meria Heller:
(Audio) Meria Heller Show: Roaring Truth with Meria and Jim Fetzer  
For more updates/posts: www.Twitter.com/MeriaHeller
Red Ice Radio hosted by Henrik Palmgren:
(Audio) Red Ice Radio: Jason Erb – Hour 1 – Canada's Identity Crisis
(Audio) Red Ice Radio: Daniel Hammarberg – Hour 1 – The Madhouse: A Critical Study of Swed… 
(Audio) Red Ice Radio: Arthur Topham – Hour 1 – "Hate Propaganda" Legislation in Canada
(Audio) Red Ice Radio: Brian Hooker – CDC Cover-up of Vaccine & Autism Link
For more updates/posts: www.Twitter.com/RedIceRadio
School Sucks Podcast hosted by Brett Veinotte:
(Audio) School Sucks episode #318: Stoicism (1 of 2 – The Practice), With Bill Buppert 
(Audio) School Sucks: Keenevention Media Panel 11-1-14
For more updates/posts: www.Twitter.com/SchoolSucksShow