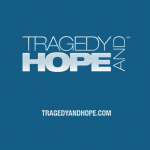 Re-posted from the amazing Tragedy and Hope Community, my favorite source for alternative thought and information in the world. Please check it out, sign up, participate, and support today!
TragedyAndHope.ning.com/group/t-h-media-mail-archive/forum/topics/tragedy-and-hope-media-mail-this-week-s-publications-01-04-2016
Tragedy and Hope:
(New Video Series for T&H Subscribers!) The Deep End 005: Rick Simpson / Cannabis Solutions for Human Problems
(Video) 9/11: Following the Money on the Century's Greatest Conspiracy / Ri…
(Video & Audio) How Corporations Use Lobbyists To Dissolve Your Rights / Richard Gr…
(Audio) Esoteric Hollywood: Jay Dyer w Richard Grove – Occulted History &am…
(Video) In Post-Production: John Loftus
For more updates/posts: Twitter.com/TragedyandHope
Recent productions published by independent media affiliates of T&H:
Corbett Report hosted by James Corbett:
(Video & Audio) The Corbett Report: Episode #310: How Big Oil Conquered The World
(Audio) The Corbett Report: interview #1120 – Sibel Edmonds Explains The Erdogan Takedown 
(Video & Audio) James Corbett & James Evan Pilato: New World Next Year – 2016 
(Audio) The Corbett Report: Questions For Corbett #026: Are We Ready for Anarchism? 
(Audio) The Corbett Report: FLNWO #30 – The Prestige 
(Audio) The Corbett Report: The Well-Read Anarchist #009 – "What is Property?" by Pierre-Joseph Proudhon (complete audiobook)  
For more updates/posts: Twitter.com/CorbettReport
Declare Your Independence with Ernest Hancock:
(Video & Audio) Declare Your Independence: Christina Tobin – Dr. Phranq Tamburri = Trump Report
(Video & Audio) Declare Your Independence: Tone Vays – Darryl Perry
(Video & Audio) Declare Your Independence: Dr. Michael Cole – Ken Schoolland
For more updates/posts: Twitter.com/ErnestHancock
For more updates/posts: Twitter.com/FreedomsPhoenix
Media Monarchy by James Evan Pilato:
(Audio) Media Monarchy: #MixlrMusic: December 31, 2015 
(Video) Media Monarchy: "Let It Happen" and the #BestOf2015 
(Audio) Media Monarchy: Interview w/Simon Tam of The Slants
For more updates/posts: Twitter.com/MediaMonarchy
For more updates/posts: Twitter.com/PumpUpThaVolume
Meria Heller Show hosted by Meria Heller:
(Audio) Meria Heller Show: Roaring Truth 
For more updates/posts: Twitter.com/MeriaHeller
Red Ice Radio hosted by Henrik Palmgren:
(Audio) Red Ice Radio: Robert Otey – Unscientific Cosmogony: Gravity, Quantum Physics &…
(Audio) Red Ice Radio: Tito Perdue – The Ills of Equality & Extreme Democracy – Hour 1
For more updates/posts: Twitter.com/RedIceRadio
School Sucks Podcast hosted by Brett Veinotte:
(Audio) School Sucks episode #399: Podcastmasters' Liberty Masterclass – James Bond, Social Injustice …
For more updates/posts: Twitter.com/SchoolSucksShow
Our Interesting Times Podcast hosted by Timothy Kelly:
(Audio) Our Interesting Times: Joe Atwill on Weaponized Anthropology and the Creation of the Count…   
 
Choice Conversations Podcast hosted by Chris Stefanick:
(Audio) Choice Conversations episode #011: Travel and Unschooling with Miro Siegel – Reboot Your Kids Recast 011 
For more updates/posts: Twitter.com/ChoiceConvo 
WeAreChange hosted by Luke Rudkowski:  
(Video) Luke Rudkowski: Top 5 Censored News Stories From 2015   
(Video) Luke Rudkowski: Revelry and Rebellion, What We Saw In 2015
For more updates/posts: Twitter.com/Lukewearechange 
TheFreedomLine.com hosted by Adam Kokesh:
(Video) Adam Kokesh: Declare Your Independence: Lyn Ulbricht – Scott Horton – Steve Thomas – Adam Kokesh 
For more updates/posts: Twitter.com/AdamKokesh