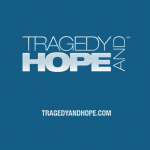 Re-posted from the amazing Tragedy and Hope Community, my favorite source for alternative thought and information in the world. Please check it out, sign up, participate, and support today!
TragedyAndHope.ning.com/group/t-h-media-mail-archive/forum/topics/tragedy-and-hope-media-mail-this-week-s-publications-10-18-2015
Tragedy and Hope:
(Audio) Peace Revolution episode 090: Habits of Freedom / Personal Protecti…
(Audio) Technocracy & Mass Surveillance / Richard Grove & Paul Verg…
(Video) Combatives: Personal Protection & Defense (Playlist)
(Video) Self Protection & Self Defense Playlist (Preview)
(Video) Patrick Wood Interview Playlist
(Audio) Carlos Morales – The Tools To Fight The State w/ Richard Grove
(Video) Anarchast Ep. 232 Richard Grove: Tragedy & Hope
(Video Playlist) PorcFest 2015
(Video) In Post-Production: John Loftus (7hrs)
For more updates/posts: Twitter.com/TragedyandHope
Recent productions published by independent media affiliates of T&H:
Corbett Report hosted by James Corbett:
(Video) The Corbett Report: Hastert Reaches Plea Deal to Cover Up Case 
(Article) The Corbett Report: Dutch Safety Board Releases MH17 Report…Guess what they conclude? 
(Audio) The Corbett Report: interview #1099 – The Asia-Pacific Perspective with Broc West
(Video & Audio) James Corbett & James Evan Pilato: Activists Bombard NSA Outpost By Drone 
(Audio) The Corbett Report: Questions For Corbett #025: What Can We Do To Prepare?

(Audio) The Corbett Report: FLNWO #30 – The Prestige 
(Audio) The Corbett Report: The Well-Read Anarchist #009 – "What is Property?" by Pierre-Joseph Proudhon (complete audiobook)  
For more updates/posts: Twitter.com/CorbettReport
Declare Your Independence with Ernest Hancock:
(Video & Audio) Declare Your Independence: Lew Rockwell – Matt Papke – Shane Krauser
(Video & Audio) Declare Your Independence: Dr. Phranq Tamburri = Trump Report
(Video & Audio) Declare Your Independence: John Whitehead – RP4409
(Video & Audio) Declare Your Independence: Rey Poullard – Alan Hall
For more updates/posts: Twitter.com/ErnestHancock
For more updates/posts: Twitter.com/FreedomsPhoenix
Media Monarchy by James Evan Pilato:
(Video & Audio) Media Monarchy: @TboltsProject: James Evan Pilato on MSM
(Audio) Media Monarchy: @PumpUpThaVolume: Episode #179 – Dynamite 
For more updates/posts: Twitter.com/MediaMonarchy
For more updates/posts: Twitter.com/PumpUpThaVolume
Meria Heller Show hosted by Meria Heller:
(Audio) Meria Heller Show: Stars R Us 
For more updates/posts: Twitter.com/MeriaHeller
Red Ice Radio hosted by Henrik Palmgren:
(Audio) Red Ice Radio: Tanstaafl – Race, Biology & Modus Operandi of Jewish Extremists…
(Audio) Red Ice Radio: Vox Day – Social Justice Warrior's Always Lie
(Audio) Red Ice Radio: Marcus Follin – Will Sweden Sink or Swim? – Hour 1
For more updates/posts: Twitter.com/RedIceRadio
School Sucks Podcast hosted by Brett Veinotte:
(Audio) School Sucks episode #378: An Introduction To Self-Directed Learning and Living For Teens
For more updates/posts: Twitter.com/SchoolSucksShow
Our Interesting Times Podcast hosted by Timothy Kelly:
(Audio) Our Interesting Times: James Perloff on Social Engineering and the EU Refugee Crisis
(Audio) Our Interesting Times: Jay Dyer on Stagecraft-as-Statecraft, Media Fakery, Occult Magick a…
 
Choice Conversations Podcast hosted by Chris Stefanick:
(Audio) Choice Conversations episode #008: 12 Absurd Arguments Peaceful Parents Are Sick of Hearing Part 1 – R…
For more updates/posts: Twitter.com/ChoiceConvo 
WeAreChange hosted by Luke Rudkowski:  
(Video) Luke Rudkowski: Breaking The Real Reason For Obama's Delay In Afghanistan Withdrawal
(Video) Luke Rudkowski: Hillary Clinton Scandel Addressed By Congresswomen In Campaign
(Video) Luke Rudkowski: Inside the 1st Democratic Debate Circus  
(Video) Luke Rudkowski: The Low Down on Trump, Sanders and Rand by Gary Johnson   
For more updates/posts: Twitter.com/Lukewearechange 
TheFreedomLine.com hosted by Adam Kokesh:
(Video) Adam Kokesh: TSA agent caught stealing cell phone
(Video) Adam Kokesh: TSA agent stares at wall while terrorist goes right by
(Video) Adam Kokesh: TSA agent calls police on terrorist, cops don't respond
(Video) Adam Kokesh: Adam catches up with lying TSA agent
(Video) Adam Kokesh: TSA agents lie to avoid accountability
For more updates/posts: Twitter.com/AdamKokesh