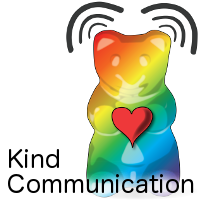 Re-posted From: http://KindCommunication.org/2017/11/13/shame/
The most powerful emotion in the human experience is not anger, fear, or joy: its shame.  Shame is the feeling associated with beliefs that I am wrong, broken, or bad.  Physically, shame may feel like a "cold sweat," or "can't breathe," or "nauseous."  We often have language that tries to soften or hide our emotion of shame.  We say we feel "embarrassed," or "vulnerable," or "exposed," or the vague term "bad."  Shame is the feeling you have when you can see in the other person's eyes their disgust with something you've said or done.
But shame is not bad.  It is an emotion, like any other emotion.  It serves a purpose.  Shame helps us become of aware of when our actions are jeopardizing our social relationships.  We need social relationships to survive and to be healthy.  And so your experience of shame is trying to alert you to the fact that some action or state may cause you to lose those vital social relationships.  Think about a time when you felt "embarrassed," did you also feel "alone," "cut off," or "singled out"?  That's that interconnection of shame, a strong physiological and psychological alarm that your social relationships are at risk.
And shame has a destructive side.  Because we rely so much on social connections for survival and our health, we will do almost anything to avoid this experience of shame.  We'll overeat, or drink, or use drugs to numb ourselves from that pain.  We'll attack and blame other people as bad, "they should be the one who feels ashamed!"  And while sometimes the other person and the relationship is unhealthy, if the only way we cope with our shame is by cutting ties with others, then we will have a hard time truly discerning and enjoying healthy relationships.  Or we avoid the feeling of shame by blaming and criticizing ourselves.  "I'm so stupid!  I shouldn't ever do that!"  And we'll keep saying things like that to ourselves because it is more comfortable to be angry with ourselves than to feel shame.   Lastly we may be so traumatized by our shame that we simply avoid others and avoid the situation that put us in that place of shame.  "I'll never speak in front of a group/class/office meeting again."
Shame is also destructive because it can easily become attached to behaviors and states of being that won't actually lead to losing social connection.  Shame is an emotion that is created by a community.  For example, a boy brings his teddy bear to show and tell.  And if the whole class (or even just the "popular" kids in class) laugh at him and call him a "baby", this boy is likely to feel shame about his teddy bear, and possibly even shame around anything he does or is that suggests "immaturity."  He'll come home crying, throw the teddy bear away or in the closet, screaming "I'm not a baby!"
Or there is a multi-billion dollar industry that portrays a certain kind body as the ideal, sexy type.  And so a teenager moves through the world seeing magazines, tv ads, tv shows, movies, and more that all communicate the same message: "if you don't have this kind of body, then you'll never have friends, an attractive partner, and you won't be very successful in life."  In other words, if you don't have the ideal body type then you'll lose social connection.
And so the remedy to shame that has become attached to irrelevant or banal behaviors or attributes is acceptance and even pride.  Finding our way back to a place where we can see that we are a person deserving of love and connection, and noticing and celebrating the fact that we have social connection and support even with this particular behavior or attribute.
KindCommunication.org is a project by a close friend of Wiki World Order, Alex Leach. WWO fully supports the study, practice, and teaching of non-violent communication as one of the core solutions which already exists.