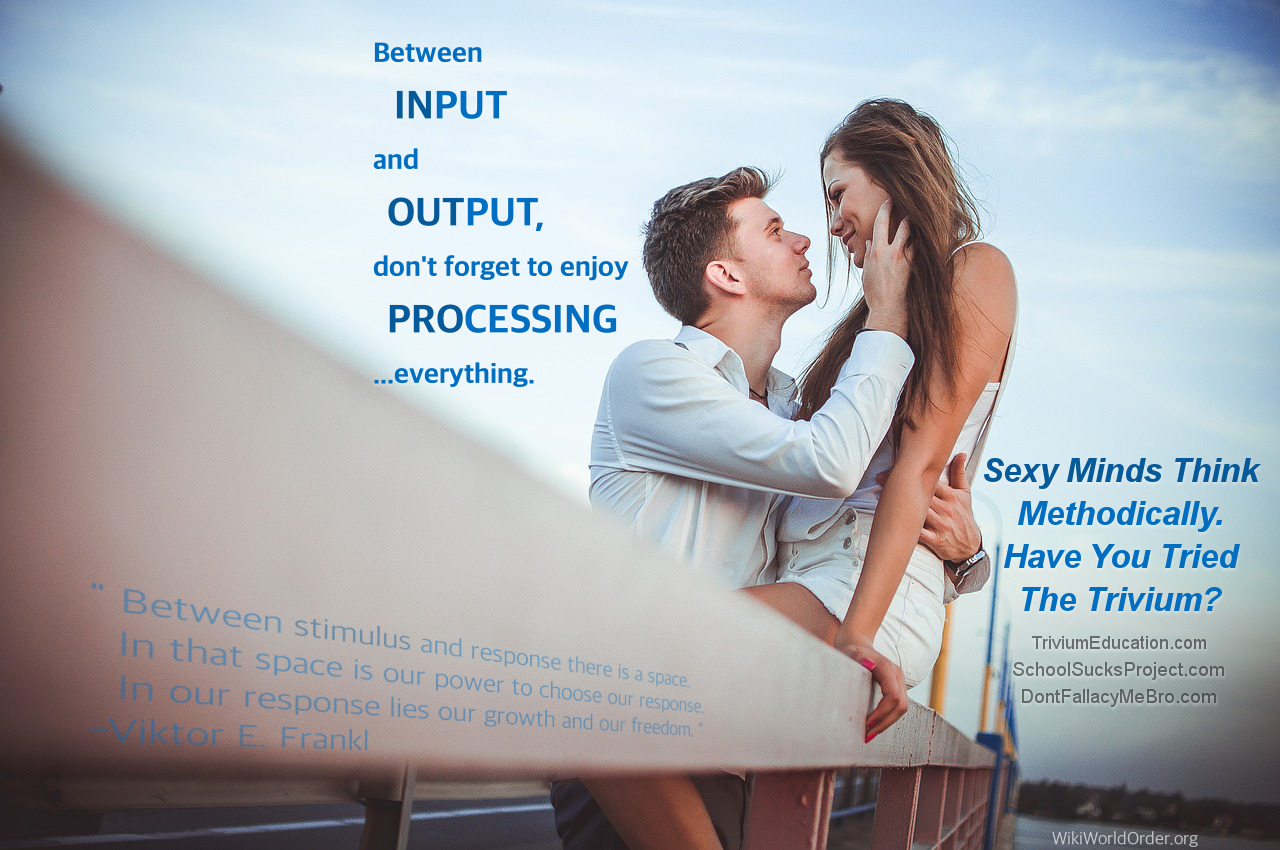 Between INPUT and OUTPUT, don't forget to enjoy PROCESSING …everything.
Sexy Minds Think Methodically. Have You Tried The Trivium?
http://TriviumEducation.com/
http://SchoolSucksProject.com/
http://DontFallacyMeBro.com/
" Between stimulus and response there is a space. In that space is our power to choose our response. In our response lies our growth and our freedom. "
-Viktor E. Frankl
---
This has been my latest attempt to help re~brand critical thinking as sexy. Feedback welcome on the Facebook.
Shareable image on FB: https://www.facebook.com/wikiworldorder/photos/pb.105277679525946.-2207520000.1444170101./916521588401547/