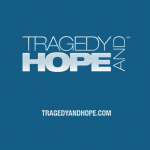 Re-posted from the amazing Tragedy and Hope Community, my favorite source for alternative thought and information in the world. Please check it out, sign up, participate, and support today!
TragedyAndHope.ning.com/group/t-h-media-mail-archive/forum/topics/tragedy-and-hope-media-mail-this-week-s-publications-01-10-2015
Tragedy and Hope:
(Video) The Future of Freedom: An Interview with NSA Whistleblower William … (Director's Cut)
(Audio) Richard Grove on Declare Your Independence with Ernest Hancock (2015-01-02)
(Audio) Peace Revolution episode 086: Common Sense for the 21st Century
(In Post-Production) T&H: Bill Binney Interview & Mark Passio's "Demystifying the Occult" seminar in editing stage
(Audio) T&H: Peace Revolution episode 085: The Future of Freedom & the History of Western Civilization
For more updates/posts: www.Twitter.com/TragedyandHope
Recent productions published by independent media affiliates of T&H:
Corbett Report hosted by James Corbett:
(Video & Audio) James Corbett & James Evan Pilato – New World Next Week: Pedophiles in Parliament
(Video) The Corbett Report: New Year's Resolution
(Audio) The Corbett Report: Holiday Open Thread
(Audio) The Corbett Report: Questions For Corbett #019. What Is the New World Order?
(Audio) The Corbett Report interview #986: Ellen Brown Explains the New G20 Bank Bail-in Rules
(Audio) The Corbett Report interview #985: Finance and Liberty: Globalization Chimerican Style
(Audio) The Corbett Report interview #983: Financial Survival: Technocracy, Eugenics, and Depopulation
(Audio) The Corbett Report interview #982: The Asia-Pacific Perspective with Broc West
(Audio) The Corbett Report; FLNWO #22 – Dickens' "A Christmas Carol"
For more updates/posts: www.Twitter.com/CorbettReport
Declare Your Independence with Ernest Hancock:
(Video & Audio) Declare Your Independence with Ernest Hancock: Ernest Hancock, Drew Phillips and Michael Crosswhite Live from CES 2015
(Video & Audio) Declare Your Independence with Ernest Hancock: Drew Phillips – Kirsten Tynan – James Babb – George Donnelly
(Video & Audio) Declare Your Independence with Ernest Hancock: Tom Jenney – Richard Grove
(Video & Audio) Declare Your Independence with Ernest Hancock: Bob Anderson In Studio – Off Grid Living

For more updates/posts: www.Twitter.com/ErnestHancock 
For more updates/posts:  www.Twitter.com/FreedomsPhoenix

Free Domain Radio hosted by Stefan Molyneux:
(Video) Stefan Molyneux: The Origin of Determinism: The Absence of Free Will
(Video) Stefan Molyneux: The Christmas Truce
(Video) Stefan Molyneux:  Is Google Evil? | Propaganda Decoded 
For more updates/posts: www.Twitter.com/StefanMolyneux
Gnostic Media Podcast hosted by Jan Irvin:
(Video & Audio) Gnostic Media: Episode #221: Curtis Duncan, pt. 2 – "Homosexuality and the Chemical Manipulation of Humanity"
(Article) Gnostic Media: How to Identify and Remove Facebook Trolls, Gang-Stalkers, and Disinfo Agents
For more updates/posts: www.Twitter.com/GnosticMedia
Media Monarchy by James Evan Pilato:
(Audio) Media Monarchy: Interview w/ Kristjan Thorsteinson of at FlightPathBook
(Audio) Media Monarchy: @PumpUpThaVolume: Mixtape019 – "Animal Needs" and the Best Of 2014 
For more updates/posts: www.Twitter.com/MediaMonarchy 
For more updates/posts: www.Twitter.com/PumpUpThaVolume
Meria Heller Show hosted by Meria Heller:
(Audio) Meria Heller Show: Roaring Truth with Meria and Jim Fetzer   
For more updates/posts: www.Twitter.com/MeriaHeller

Red Ice Radio hosted by Henrik Palmgren:
(Audio) Red Ice Radio: Laird Scranton – Hour 1 – Skara Brae: Orkney Island's Blueprint of Civilization
(Audio) Red Ice Radio: Fredrik Andersson – Hour 1 – The Swedish Surveyor
(Audio) Red Ice Radio: Patrick Henningsen – Hour 1 – The Ferguson Frenzy & The Technocrat War on Human Nature
(Audio) Red Ice Radio: Jay Dyer – Hour 1 – Dialectic Enlightenment & The Entertainment Industrial Complex
For more updates/posts: www.Twitter.com/RedIceRadio

School Sucks Podcast hosted by Brett Veinotte:
(Audio) School Sucks episode #328: Stoicism Follow-Up Q&A With Bill Buppert
(Audio) School Sucks episode #327: Stoicism (4 of 4 – Seven Leadership Choices), With Bill Buppert
(Audio) School Sucks episode #326b: Logic Saves Lives Part 13 – Five Stupid Things About Libertarianism (2 of 2)
(Audio) School Sucks episode #326a: Logic Saves Lives Part 13 – Five Stupid Things About Libertarianism (1 of 2)
For more updates/posts: www.Twitter.com/SchoolSucksShow